My name is Eliana and I am a coffee table book addict. I just love them. I don't care what they're about, as long as they are beautiful I want them. My collection is ever growing but when one catches my eye, sometimes the price tag throws it straight back. Here is my edit of coffee table books I have and those that I want, that aren't $$$.
The Interiors One
If you're in need of inspiration for your home decor plans/far off dreams, this is for you. It brings together ideas from around the world to make you want to clash those colours or use that pattern, or just move all your furniture around.
The Sequel One
#GIRLBOSS. Read it? Nasty Gal. Watched it? There's something new. Nasty Galaxy is the sequel by Sophia Amaruso. It is a beautiful looking book, so it passes the first test. I am dying for this book with it's #millenialpink linen cover and the 'hell yeah you're a woman and hell yeah you're invincible' vibe.
The Arty One
We're all used to seeing the normal teenage angst graffiti on bridges, but this is thankfully not a book about that. Showcasing the best of street art from around the world, it is already in my collection and I love flicking through it when I'm stuck in a creative rut.
The Make Up One
This front cover is amazing. Even if it wasn't, the fact it's by Lisa Eldridge says enough. A quick flick through the pages on Amazon sold it to me. The perfect choice if you're stuck on a present for a make up lover, and reeeeally affordable too!
The Conversation Starting One
This is one that I think would just be interesting to read. All I know about many religions is the one term crash course you receive at school. This would be a good one to get more informed, and you KNOW that if someone picks this up for a flick through, a discussion or argument could ensue at any moment (depends if you think that's a good thing)
The Colourful One
An interesting way of presenting history. With a little bit of a background in design, I'm a Pantone fan, so this book is saved in my Amazon wishlist for a rainy day. It explores the way the use of colour has changed over time, and the themes that arose throughout the last century. It is probably also good research if you study a design-y art-y subject.
The Magical One
Da-dada-daaa-da-dadaaaaaa-da da-dada-da-daaaa (That's how I sing it anyway). Jody Revenson has created a series of Harry Potter based books with beautiful covers, but the ones that I think looks the best is this one. With an insight into the creatures of the wizarding world, it is a must have for fans – and I know you are thinking of someone who this would be perfect for as you read this (even if it's you)
The Street Style One
Pinterest, Instagram and people watching in London are my current fave sources of outfit inspiration. But this could become a contender. With style from around the world for you to adapt to any budget, it is a great source of ideas for when you have nothing to wear and your bank account is a liiiiittttle bit emptier than you'd like.
The Adventure One(s)
These books have made me want to trek to the South Pole, and I get too cold in the fridge aisle at Tesco (which I hope says more about the books than it does me). You don't by any means need both, but they have different things to offer. The first one is much more adventure-y, as the name blatantly states, whereas the other one is more suited to those of us who aren't adrenaline junkies. I highly recommend either of them
The Designer One
This is probably one of the only designer books I found not around the £50 mark. It is a very wordy book, but if you're looking for a present for someone who is very into their fashion, or if you are yourself, I think this is a winner.
The Girls Rock One
You gotta love a book that is all about how great women are. I bought this immediately after seeing my friend had bought it – and I have no regrets. Beautifully illustrated and with some kick ass women that I can guarantee you won't have heard of (and plenty that you have), it's fab. That's all I need to say.
The Old One
If this title isn't for you, check out Waterstones for a whole section of beautiful books. They are of course much more expensive than buying normal boring covers, but who wants normal boring covers? I have the Brothers Grimm one, but there's a great selection (And it doesn't matter if you don't like Greek myths if the book looks like this).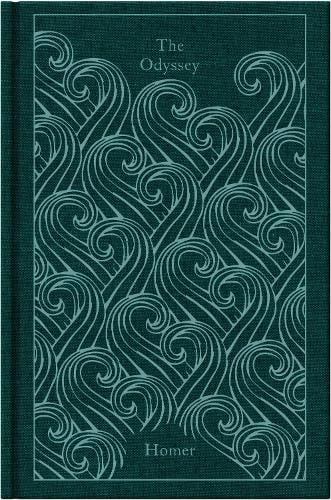 Let me know which is your favourite out of these or if you have any recommendations for ones to check out!